Inheriting a property is a wonderful gift
But it can also be a
lot of work
Leverage a network of local professionals to help you navigate probate real estate in the Myrtle Beach area.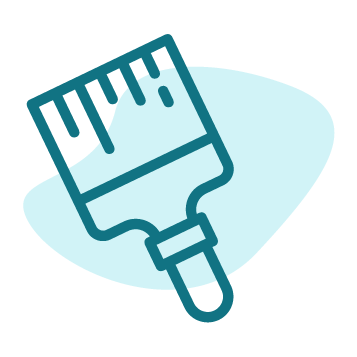 Enlist skilled professionals to help clean out or renovate the property.
Get sound advice and clear next steps from local real estate experts.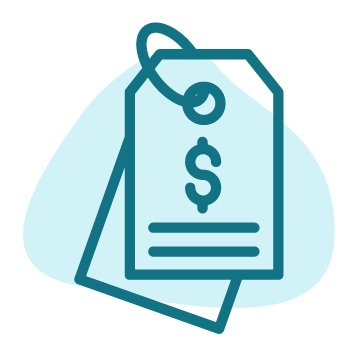 List and sell any personal property while our team handles the details.
Navigating probate isn't easy.
Inventorying and appraising an estate, paying off debts and distributing the decedent's property to appointed beneficiaries is complicated. Add to that financial decisions and estate taxes, and there's a lot to worry about.
We partner with executors and personal representatives to help handle the details.
Are you feeling overwhelmed by the task of inventorying and appraising the decedent's estate?
Do you have any personal property that you need to liquidate as part of the estate?
Do you need assistance negotiating with the heir?
Let us help:
Schedule a call with a probate real estate expert
"I recently had to sell my childhood home - which was not easy for me at all. Working with the Greg Sisson team made the experience less stressful - they were there as a no-pressure option until I was ready to sell. Dealing with an impending death in the family the team always made themselves available for any questions I had. Greg was honest and patient with me as I decided to move forward with the sale. If you are looking for a reliable team to help you sell I would definitely recommend the Greg Sisson Team."
Preparing the property for sale
When a loved one passes away, preparing their home for sale can be a big job – especially if you don't live nearby.
And when you've lost someone close to you, it's the last thing you feel like worrying about.
Sometimes, inherited properties need some extra attention to clean out and prepare for sale. Leverage a local network of contractors, attorneys and realtors to handle the details.
Our team helps to coordinate:
Need help preparing a home for sale?
Close a successful sale – even in an unfamiliar market.
Selling a home in an unfamiliar market can be challenging. We frequently work with estate executors and administrators who are out of state, and our team is well-equipped to help those unfamiliar with the Myrtle Beach market. We've been helping our clients buy and sell properties in the Grand Strand since 1997. 
Maximize profits on the property sale, and rest assured knowing you've got your bases covered.
Greg's team did a great job selling my mom's house. I live in Florida a long way from Myrtle Beach. They made the process simple and pleasurable.
Selling the home of a parent of close family member is fraught with difficult financial and emotional decisions
Sorting out a home left by a loved one can be a confusing and complicated experience. We're here to make the process a little easier.
1. Make a plan
Talk with probate and real estate experts. Get advice and clear next steps.
2. Prepare the home for sale
Clean out the house. Auction remaining items. Perform necessary repairs and get the property ready for showing.
3. Sell at maximum profit
Work with a team of professionals to stage, photograph and sell the estate for a maximum profit.
We help to simplify real estate transactions
Rely on a group of knowledgeable, local professionals to ease the burden of everyone involved in the process—including attorneys, conservators, administrators, accountants, trustees, other real estate agents and, of course, your family.
Greg and his team are the best. I was dealing with my father's estate from several states away and they all made the process so very easy. Need to sell your home? Call Greg and his wonderful team!
Greg's team did a great job selling my mom's house. I live in Florida a long way from Myrtle Beach. They made the process simple and pleasurable.
Greg and his team genuinely care about their clients and it comes through in every interaction. I cannot thank this team enough for their guidance, dedication, and compassion as we navigated selling my late mother's home. I am so very grateful that I found them. They were truly a joy to work with in every way. Highly recommend them!!!!
I highly recommend the Greg Sisson Team. I recently had to sell the family South Carolina house after the last of my siblings past away (I live in Texas). I checked reviews on several internet sites to find the best realtor for my needs. Based on the reviews I reached out to Greg Sisson and his team. Greg and his team worked with me to get the people needed to prepare the house for sale. These people (haulers, gardeners and contractor) were fantastic. Greg and the entire extended team provided periodic updates with pictures of where we were. Once the sales process started, Greg's team went into overdrive. I was provided with dates/times of when the house was shown. Greg's team provided synopsis outlining the plus and minus of each of several prospective contracts. Greg himself was in contact with me from beginning to end and if Greg was not available then one of his team would jump on the phone to answer my questions. My thanks to the Greg Sisson Team for making this sale a success.
Let us take care of the details, so you can focus on the important decisions.
Oversee the preparation and sale of your loved one's home without the stress.