Buying a home is stressful. You don't have to do it alone.
Leverage an experienced team of specialists to help you find and close on a home you love.
Keep up in a market that moves fast.

New listings disappear quickly in great neighborhoods, and it's easy to miss important deadlines and details that could sideline your purchase. Work with a dedicated team, and never miss an opportunity.
Lean on 20 years of experience in Myrtle Beach real estate.
It's easy to pay too much for your home in an unfamiliar market. We've got you covered. Our specialists have been buying and selling in Myrtle Beach since 1997.
Protect your family with a team of specialists.
Badly written contracts or other oversights can leave you unprotected. Let our team of specialists handle the details, and rest easy knowing you've got your bases covered.
Step into the home-buying market equipped for success.
We understand that buying a home can feel complicated. We'll help you develop a clear idea of the kind of home you're looking for, react quickly to promising listings, negotiate the right price and close the deal seamlessly in your favor.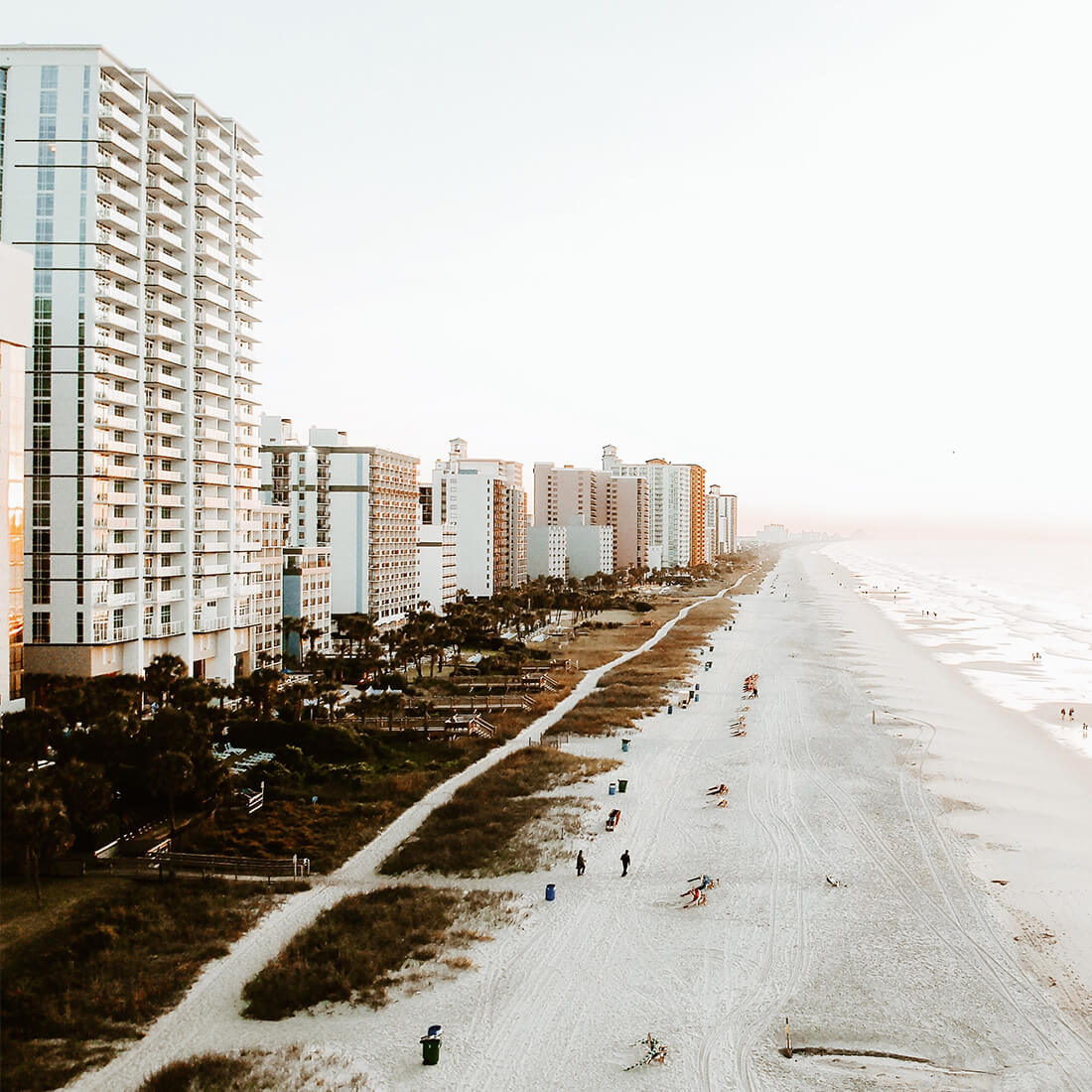 Too many families miss out on their dream home, because they don't react fast enough.

Things move quickly in the Myrtle Beach market, and it's stressful to feel like you missed out on the right house because you didn't respond fast enough.
Our team has spent over 23 years buying homes in the Grand Strand, and we know how competitive it can be. Leverage a dedicated team of specialists to get fast, hands-on communication every step of the way.
Let's talk about your search.
We'll handle the details, so you can focus on the important decisions.
Here's how it works:
Meet Your Team
Reach out to schedule a call with a Buyer Specialist. We'll talk in detail about your needs, dreams and timing.
Find your perfect home
We'll help you narrow your search and get clarity on the right home for you.
We'll handle the details
Our team will negotiate the best deal, then guide you through a seamless process with our 26-step closing checklist.
We walk you home
Imagine waking up with peace of mind in your new home, ready for life's next step.
Let's talk about your search