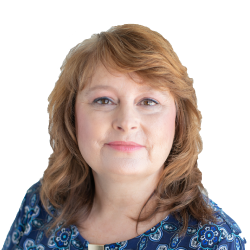 Robin Kirby-Farmer
Licensed Closing Coordinator
When coming to Myrtle Beach on vacation 25 years ago, Robin never imagined she wouldn't want to leave.
But she put down roots and has been here ever since! Robin ventured into the real estate business in 2004.
She loves to help people and receives much satisfaction from doing so. With helping buyers and sellers close over
2100 transactions, she can't get much more satisfaction! When not closing sales, Robin enjoys reading, catching
an active packed movie, grabbing a bite out and traveling. However once football season starts, the only place you will find her is huddled around the TV with her husband donning her team jersey and rooting on the Washington Redskins!